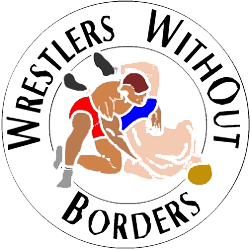 At the 1990 Gay Games in Vancouver, wrestling was an afterthought. Organization was so haphazard, longtime devotee Gene Dermody paid $300 of his own money to get mats in place for competition.
That galvanized the small but intense gay wrestling community. Realizing that no one would help them except themselves, they formed a coalition. Wrestlers Without Borders – dedicated to promoting the freestyle and Greco-Roman versions of the sport – has grown into an international umbrella organization for wrestling clubs. Its focus is on gay clubs and events, though it welcomes any group that shows "a commitment to wrestlers of all ages, genders and orientations in a safe, non-elitist environment."
WWB has helped push wrestling to the forefront of the Gay Games. Its Web site provides a clearinghouse for LGBT wrestling events. And it offers help to any group or individual new to the sport.
In 1994, the group worked with New York organizers to include women's wrestling in the Gay Games, says WWB chair Roger Brigham. Four years later, in Amsterdam, WWB helped introduce gay wrestling to many Europeans. That, in turn, led to an impressive wrestling presence at the 2002 Sydney Games.
Along the way, WWB has served as an ambassador for gay wrestlers. "Everywhere we go, mainstream organizations are impressed by our professionalism," Brigham says. "We've gained acceptance and broken down barriers."
Continue reading
HERE
.